Tuesday, November 15, 2016
Now that Donald Trump has been elected to be the next president of the United States of America, there are many people who work within the natural gas and oil industry who are excited to see what the future might hold for them.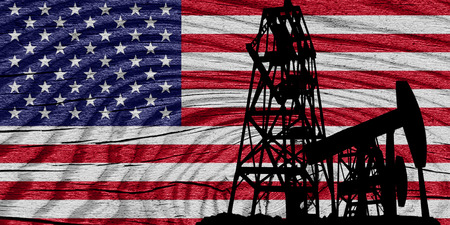 Oil prices have fallen significantly in the past few years, and that trend initially seemed to continue in the hours after Trump was elected. The price of a barrel of oil fell to as low as $43.07 – the lowest price in the last three months – the morning after Trump's election. But it rebounded quickly, and shot up to $45.45, nearly 50 cents higher than it was on Election Day, a short time later. There is long-term hope, though, by many within the oil industry that the price of oil could skyrocket in the coming months and years.
At this time, it's still entirely too early to predict exactly how Trump's election will affect the price of oil in the long term, but many leaders in the gas and oil community are encouraged by Trump's win.
Todd Staples, president of the Texas Oil and Gas Association, released a short statement in support of the Trump presidency the morning following the election, according to The Dallas Morning News. "America's prosperity and security is anchored by a strong oil and natural gas industry," he said, "a vision that emerged victorious last night."
The Texas Alliance of Energy Producers also congratulated Trump as well, reported the Morning News, and issuing a statement that "The victory by President-elect Donald Trump indicates that there will be many changes in energy policy," and recalling that one of Trump's common statements on the campaign trail was that "the oil and natural gas industry is overregulated by the federal government."
Trump also promised to "deal fairly with everyone" during his victory speech, which many took to mean that he's open to negotiating fairly and amicably with Mexico. Mexico-U.S. relations are a primary concern with many in the region, and these early signals of willingness to negotiate and compromise seem to be an early good sign for the oil industry.
While much remains to be seen ahead of and after inauguration day, many in the industry are optimistic for the future of oil and natural gas under the new president.
At Lowrance Machine Shop, we are always prepared to help your business, whether you're an oil company in need of newly machined parts for your rig or a mom-and-pop business in need of a replacement component for a custom machine. Whatever your repair, replacement or custom machining needs are, our team is standing by to help. Call us at 281-449-6524 today to learn more about our capabilities and find out how we can help your business.
TAGGED AS: